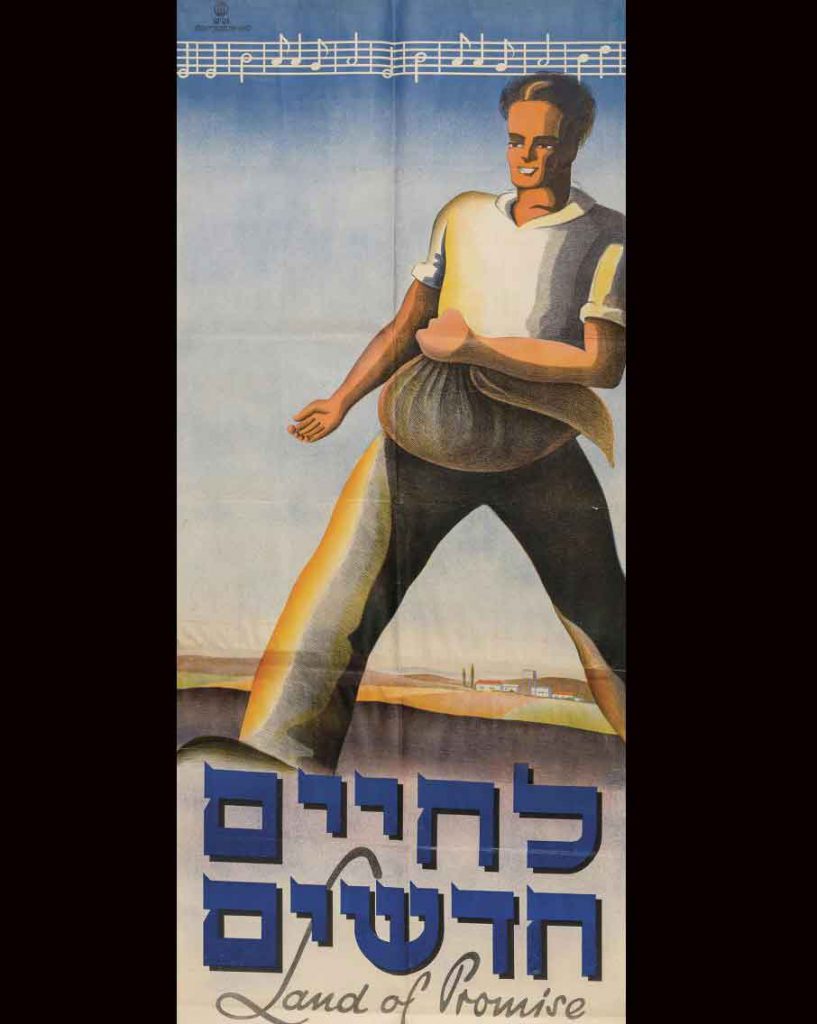 07 Sep

LAND OF PROMISE FILM PALESTINE ERETZ ISRAEL 1933-5
"Land of Promise"
The movie Land of Promise, filmed in 1933, was the first movie produced by influential filmmaker Margot Klausner, and her second husband Yeoshua Brandstatter. Klausner studied Theater and Art History in Berlin before moving to Palestine in 1926. Together with her husband, she was instrumental in bringing the Habimah Theater from Moscow to Palestine on its first tour in 1927, and from 1932 until 1936 served as part of the management of the theater after it settled in Palestine. In 1933, the couple established Urim, a film production company. Its first movie, Land of Promise, was one of the most important documentaries of the Zionist period.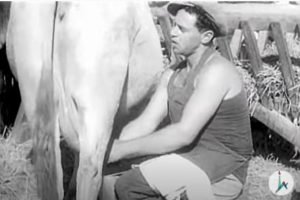 It was made as a propaganda documentary for "Keren Hayesod" – the settling arm of the Zionist movement – to encourage Jews to settle in Palestine. The 80-minute movie received critical acclaim and won an award at the Venice Film Festival in 1935. When it was first screened in New York, the New York Times published a praiseful review: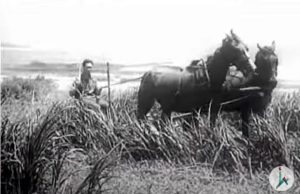 "If further proof be needed of the motion picture camera's ability to record history more vividly than any printed page, it may be found at the Astor Theatre in the handsomely fabricated form of The Land of Promise, which had its first American screening last night before an enthusiastic and attentive audience. A mobile, excellently photographed, and skillfully edited film record of the rebuilding of the Jewish homeland in Palestine, the picture merits an audience beyond the generic limits of its theme." (NY Times, November 21, 1935)
The production used no professional actors, nor did it have any real plotline: Director Juda Leman simply recorded the day-to-day existence of European Jewish refugees who had immigrated to Palestine in 1933. The narration, by David Ross, is spoken in English, but a Yiddish-language version was simultaneously recorded. It was screened in Nazi Germany, and only shown to Jews in order to encourage them to leave the country and immigrate to Palestine.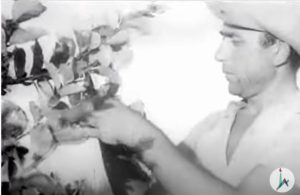 There are three songs in the movie written by Nathan Altermann and composed by Daniel Sambursky (who is seen to be playing the piano in one of the scenes), to include the famous "Valley Song" – which has since had many additional recordings and is to this day a popular Israeli folk song.