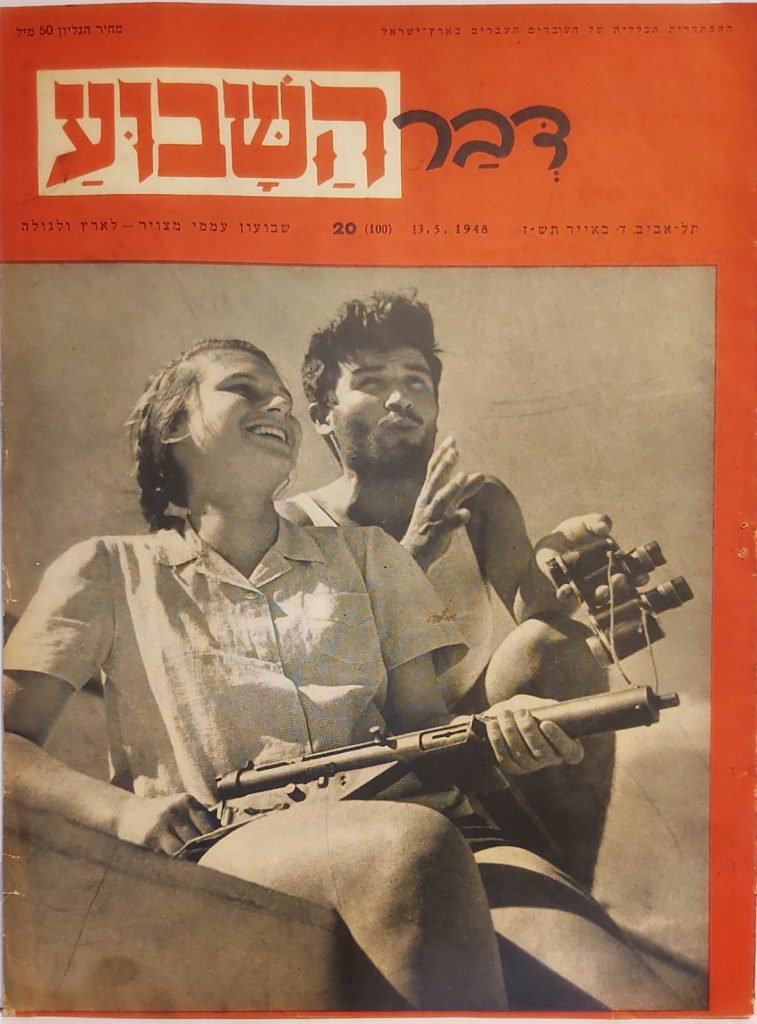 05 Mar

Collection of Rare Magazine Israel Independence war 1948
The Farkash Gallery is proud to present a rare collection of magazines in the establishment of the state
The magazines were printed during the Israeli War of Independence
The magazines accompany many photographs of the war and also the daily life during the war
For example, photographs of the conquest of Jerusalem, Holocaust survivors reunite in the port of Haifa, the conquest of Jaffa, exciting encounters of soldiers on their first vacation with their family and more.
If you want, we can send you more photos from the magazines.
We wish you a pleasant viewing
Devar Hashavua was a news weekly with photos by the publishing house of the newspaper Davar, which was published regularly from 1946 to 1996.
Years of struggle for independence
During 1947, the weekly developed, along with reviews of the day's events and photos from Israel and the world, including cultural, art, music, sports sections, the Jerusalem Voice Broadcasting Board and a radio review, and a humor section called "The Corner of Laughter." During the year, a film section was added, which every week told a whole page about one of the stars of the period. In the title "My favorite star", and if the star was Jewish, the page is called "Jews in the star world". In the humor section a corner called "These Sabras" was added where flashes and witty sayings from children were published, delivered by their parents. This section was extremely popular and in the small town of that time many recognized the children and their parents.
Starting this year, the weekly was published weekly, for 52 weeks a year, at the end of which the readers handed over all the issues of the year for cover in the "Davar" branches and a few weeks later received the annual volume. The volumes of those years, in their red wrappers, graced libraries in many homes at that time.
In 1947, fateful events took place in the life of the Yishuv and the Jewish people – the struggle against the British, the partition decision and immediately after the outbreak of the War of Independence. In 1948, the Declaration of Independence and the War of Independence changed its face from the struggle of the Arabs of the Land of Israel to the great war in the Arab states that invaded the State of Israel that had just arisen. All of these events received full coverage in the weekly accompanied by photos from the places where the events took place, and the volumes of these years are in fact albums containing thousands of photos of the struggle and the war. Alongside all this, the weekly did not stop covering cultural and artistic events and continued with the easy sections of entertainment and humor.
_______________________________________________________________________________