12 Feb

Mr. Ronn Torrosian's new website of Ze'ev Jabotinsky

Jabotinsky and Herut original posters
The Farkash-Gallery has been collecting and selling Jabotinsky and Herut original posters for many years.

Lately, we've joined hands with a dear friend of ours – Mr. Ronn Torossian – An author and founder of 5W Public Relations based in New-York.

Torossian is a true Israel supporter and a believer in the Jabotinsky spirit. These days he has put online his new website dedicated only to Jaboitnsky's legacy. The site contains a lot of information such as books published by him, quotes, videos and many original posters by the Farkash-Gallery.

The site is the place you want to go to if you search for a true piece of history.

Here is a small sample of what's nside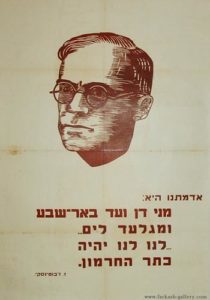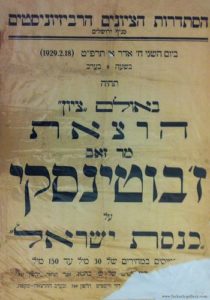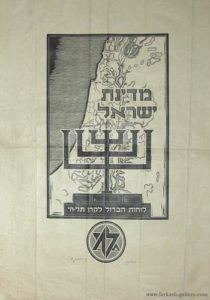 Torossian is also the founder of "The Ronn Torossian Foundation" who supports a variety of organizations, with an emphasis on institutions dedicated to education, community, healthcare, Judaism, and more. Started by New York based entrepreneur Ronn Torossian, he believes charity is a necessary component to success. The charity's work is a tribute to Torossian's mother, Penny Waga. He notes, "I was raised in a home where giving back and the concept of charity was a requirement. Even though we had little we knew the importance of giving".
Ronn Torossian Family Foundation