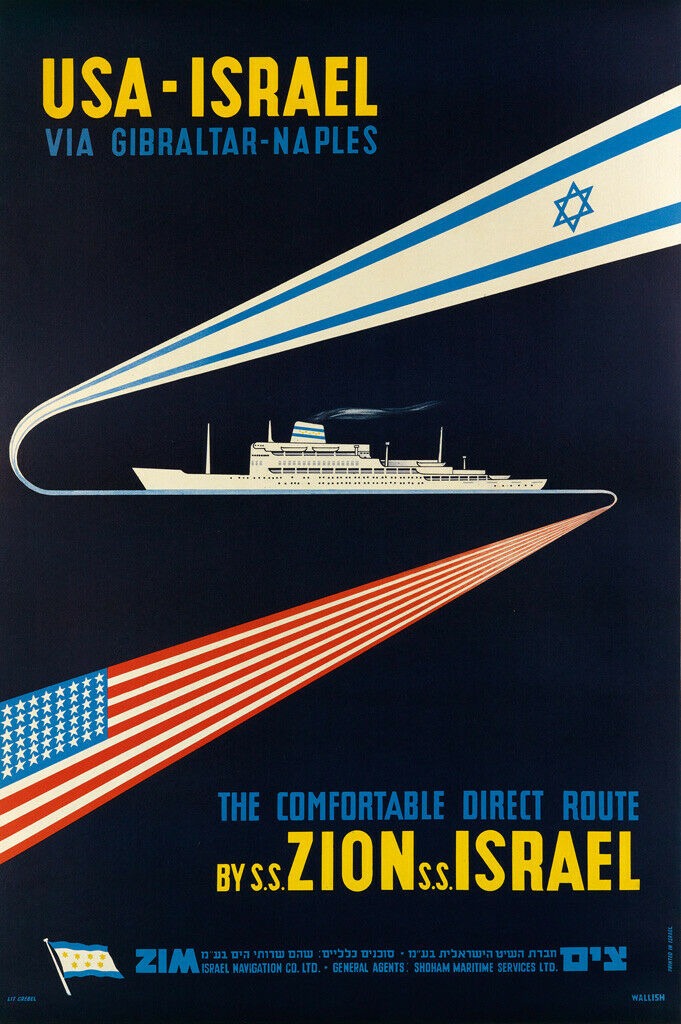 16 Apr

New Arrivals Sale April 2023
Fraksh Gallery is delighted to showcase the newest additions to our collection of vintage Israeli posters and collectible items that have arrived this April. We are constantly on the lookout for exceptional pieces that stand out for their unique style, historical value, aesthetic appeal, and artistic merit.
One of the highlights of our new arrivals is a stunning 1950 ZIM (
Shipping company) tourism poster- Israel\ USA which features a bold and dynamic composition that evokes a sense of energy and movement. Designed by the known graphic designer Otte Wallish. Condition A. Poster linen backed by a top professional.
In addition to these, we have several other unique and captivating pieces that are sure to spark interest and admiration. Like "The Faithful City" movie poster from 1952 a movie that depicts some of the courage, patience, bravery, and understanding that attended the birth of Israel as a free and independent nation.
Whether you are a seasoned collector or a casual art lover, we invite you to explore and discover the beauty and value of these newfound pieces. Our knowledgeable staff is always on hand to provide insights and information about each piece and help you find the perfect addition to your collection.