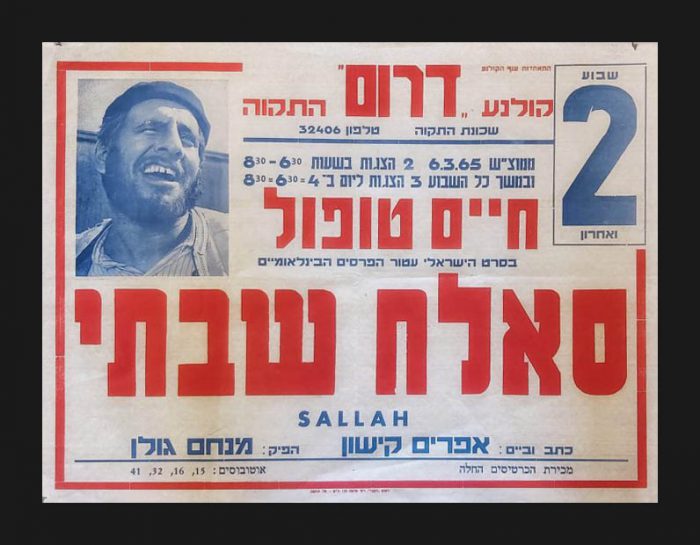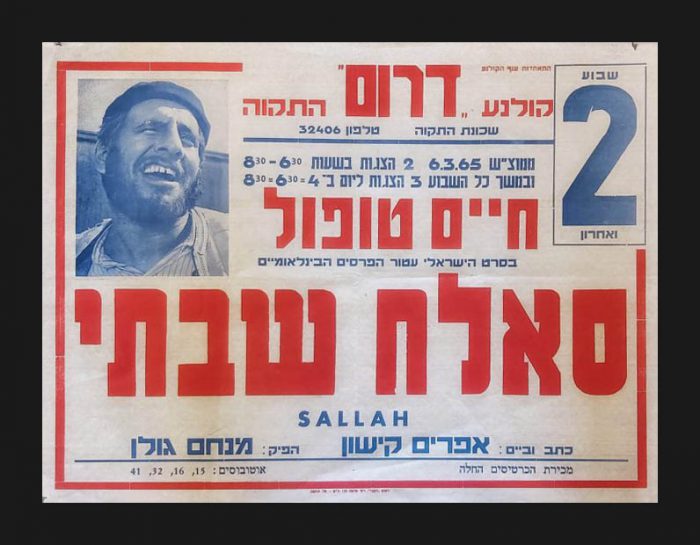 13 Mar

Topol's Journey to the Big Screen
Chaim Topol, one of Israel's greatest actors, passed away last week at the age of 87, leaving behind a rich legacy
as a cultural giant, whose contributions to Israeli film, stage, and society are unparalleled.
Born in Tel Aviv in 1935, Topol began his acting career in an entertainment troupe during his Israeli army service. He rose to prominence in the Israeli iconic comedy "Sallah Shabati," winning a Golden Globe award for most promising male newcomer. This success paved the way for Topol's international career, and despite having a limited English vocabulary, he was cast as Tevye in the original West End production of "Fiddler on the Roof" in 1964. He went on to reprise the role in numerous productions around the world, including on Broadway and in the 1971 film adaptation, for which he won his second Golden Globe award for Best Actor.
Topol's career as an actor spanned multiple mediums and cultures, with notable performances in films such as "Galileo" and "For Your Eyes Only," as well as stage productions of "The Merchant of Venice" and "The Prince of Homburg." However, his legacy goes beyond his acting career, as he was also a dedicated humanitarian who founded organizations that support children with disabilities in Israel. His contributions to society and the arts have earned him numerous awards and recognition, including the Israel Prize, the country's most prestigious award for lifetime achievement and special contribution to society and the state, in 2015.
As we honor the life and career of Chaim Topol, we recognize him as a true cultural icon whose legacy will continue to inspire future generations of actors and humanitarians alike.