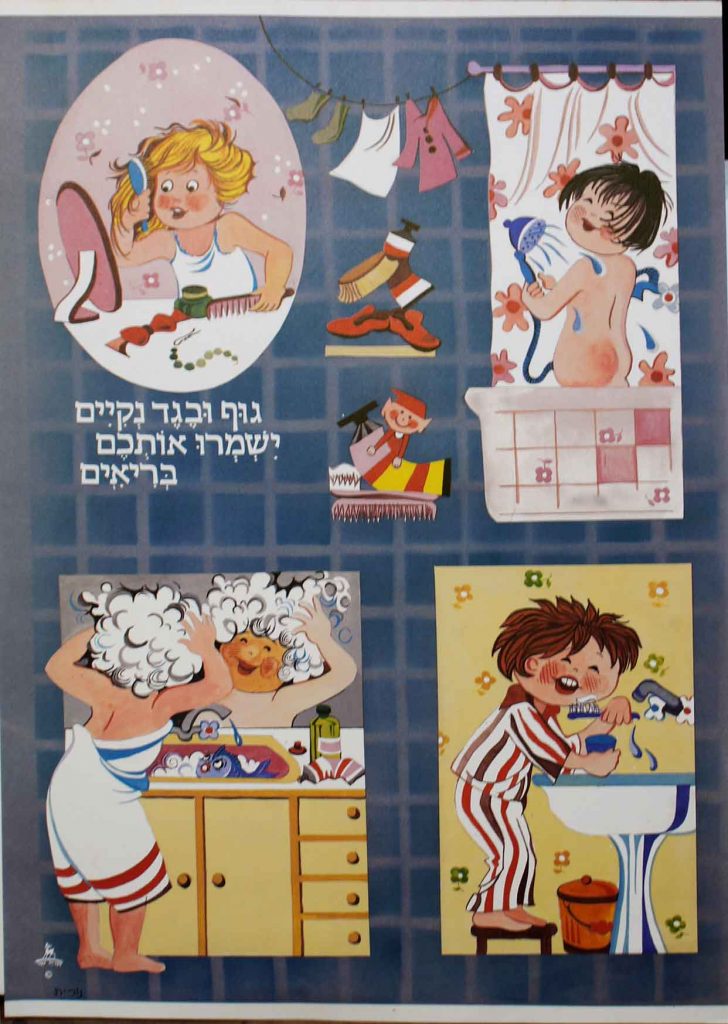 14 Mar

World Health Day Vintage Posters
During the Corona days,
The Farkash Gallery wishes health to all the inhabitants of the world
And don't forget to keep it clean and hygienic
The World Health Organization (WHO) is a specialised agency of the United Nations that is concerned with world public health. It was established on 7 April 1948, and is headquartered in Geneva, Switzerland. The WHO is a member of the United Nations Development Group. Its predecessor, the Health Organisation, was an agency of the League of Nations.
The WHO constitution was signed by 61 countries (all 51 member countries and 10 others) on 22 July 1946, with the first meeting of the World Health Assembly concluding on 24 July 1948. It incorporated the Office International d'Hygiène Publique and the League of Nations Health Organisation. Since its establishment, it has played a leading role in the eradication of smallpox. Its current priorities include communicable diseases, in particular HIV/AIDS, Ebola, malaria and tuberculosis; the mitigation of the effects of non-communicable diseases such as sexual and reproductive health, development, and aging; nutrition, food security and healthy eating; occupational health; substance abuse; and driving the development of reporting, publications, and networking.
The WHO is responsible for the World Health Report, the worldwide World Health Survey, and World Health Day. The current Director-General of the WHO, Tedros Adhanom, served as Ethiopian Health Minister from 2005 to 2012 and as Ethiopian Foreign Minister from 2012 to 2016. Adhanom started his five-year term on 1 July 2017.[1]
In 1951, the State of Israel organized a World Health Day Parade,