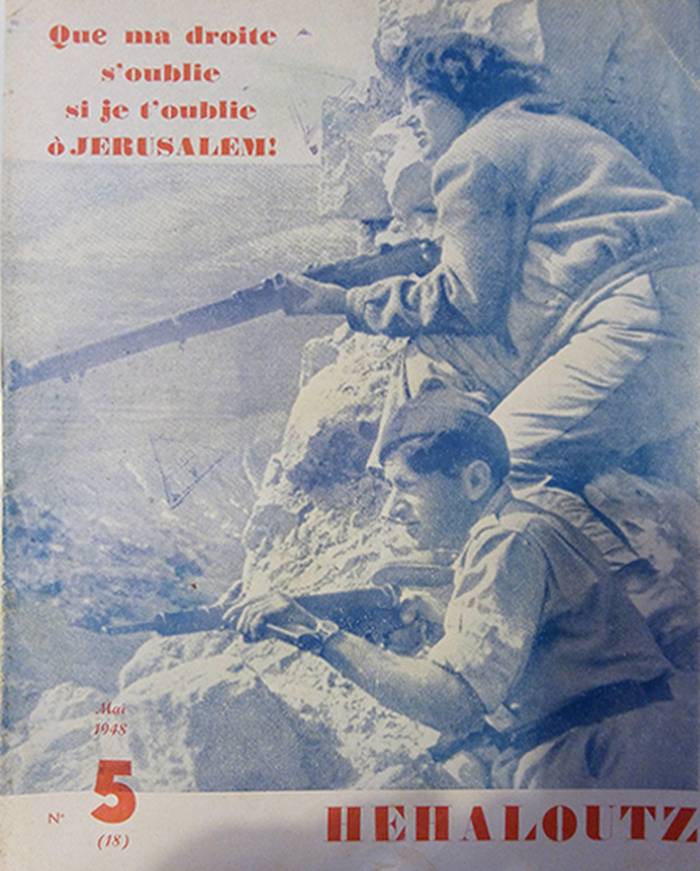 06 Nov

Rare Posters & Newspapers from the Israel Independence War 1948
The People's Census
Rare Posters from the Israel independence war
The People's Census was a system of general mobilization in the locality near the establishment of the State of Israel.
The Commander of the People, whose official name was "The Commander of the People's Service," was a system of general mobilization in the locality between November 29 and the State Declaration (November 1947 to May 1948), which was established by the leadership of the community and the Haganah organization [1]. Recruitment, which included issuing recruitment orders in the Hebrew newspapers, establishing recruitment bureaus, conducting physical fitness tests and recruits were sent to input bases in the bus travel system, which was declared mandatory [2] and was the response to the mass. 1947, led by Levi Eshkol (then Shkolnik) and Benjamin Avniel (later Knesset member of the Herut Movement).
They were called to recruit men and women aged 17 to 25. The recruitment orders published in the press, entitled "Anyone aged 17-25 for the service of the people", say, among others:
"You are 17 – 25, who has not yet fulfilled your duty – you are given that
It extended to fulfill the nation's order for the service of the people.
Your friends have already enlisted.
For your sake, leave three chambers open every day …
Anyone who is 17 – 25 who does not show up … is lawfully dodged. "
Encouragement of youth parades and orchestras was held in the major cities where posters were carried saying:
"The time has come!
Your friends in positions! And you're home? "
The Center for the People's Census also conducted special recruitment campaigns for symbols and officers in the British Army and other armies as well as physicians and physicians.
On February 12, 1948, an age called to stabilize was raised to 35.
The mobilization led to the enlistment of tens of thousands, which, before the establishment of the IDF, were called the "Protective Forces." The mass volunteerism enabled the defense to stand ready with 6 infantry brigades on the day of the Arab armies' invasion, May 15, 1948.
——————————–