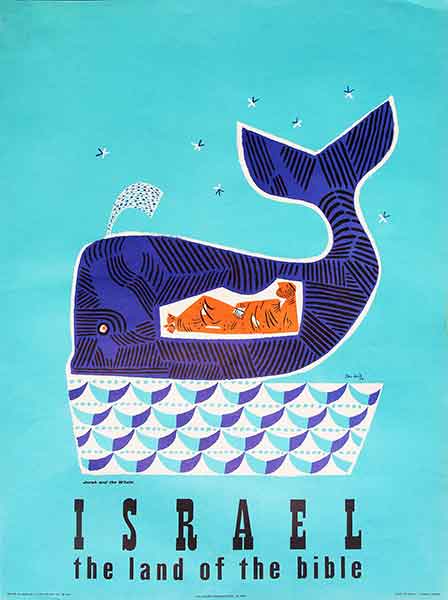 13 May

Jean David Artist & Posters Designer

Jean David was a painter and designer, known for his contributions to the Romanian avant-garde and to the early modernist art of Israel (then recently founded)
He has studied between 1927 and 1937 at various art academies in Paris. In 1929 he participated for the first time at a collective exhibition in Bucharest and in 1933 he had his first personal exhibition (in the same city). In the early '30s he was a member of the Surrealist group "unu" (meaning "one"). In 1942, he has left Romania in a boat with 12 other Jews, including Theodor Brauner, the brother of Victor Brauner. After being captured by British authorities in Cyprus, he managed to reach Palestrina in 1944. Together with Marcel Janco, he founded in Israel the artist village known as Ein Hod. He also gained much reputation as a muralist and especially designer, having designed numerous posters and other works for the El Al air company.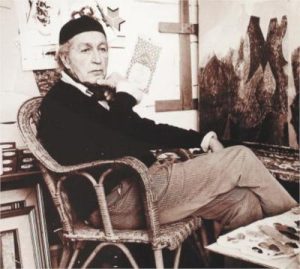 Jean David was born in Bucharest, the capital of Romania, in a wealthy family.
In 1927 he went to Paris to study architecture, but moved to painting studies at the École de Beauzar in Paris, continuing in the same city at the Scandinavian Academy in Montparnasse and from 1927 to 1933 at the Julian Academy. In 1929 he first took part in a group exhibition in Bucharest, and in 1933 he presented a first solo exhibition. Operate in Dada circle returning from Switzerland. At the time, he painted, among other things, portraits, known as "The Woman with Braided Braids" and actress Lena Keller's image, influenced by Modilliani. He worked for avant-garde journals, such as Sasha Panna's "Unu", whose book "The Imaginary Life of God" illustrated. In 1937, together with Stephane Konstantinosco, he created a fresco for the Romanian Pavilion at the World Exhibition in Paris and in 1939 he painted a mural at the Romanian Pavilion at the World Exhibition in New York.
In 1935, he spent nine months in Haifa on campaign trips in Israel, Egypt and Corfu. In 1942, along with 12 other Jews (including Theodore Browner, my brother Victor Browner) boarded a small illegal immigration ship captured by the British off the coast of Lebanon, and spent two years in a detention camp on Cyprus. In 1944 he was released and enlisted in the British Navy. When the State of Israel was founded, he joined the Israeli Navy.
After the War of Independence, he lived in Jerusalem and made close friendships with Dan Ben Amotz, and illustrated his joint book and Chaim Hefer, "The Schoolbag of Fakes" and Ben Amotz's book, "How to Do What." Married to Susie, a stewardess at El Al, author of the Spanish Kitchen cookbook. In 1954, he was one of the founders of the Ein Hod Artists Village.
Participated in the first three exhibitions of the New Horizons group at the Tel Aviv Museum of Art and the Jerusalem Artists' House. He also won a solo exhibition at the Tel Aviv Museum of Art. In 1960 he won the Dizengoff Award for the art of painting and sculpture.
Among his works: a series of Bible Land posters to encourage tourism to Israel, the Independence Day poster and other posters, postage stamps, [1] interior design for the first Boeing 707 aircraft of El Al, Passover Haggadah design [2] and ballot boxes Playing for El Al, [3] decorative walls in ZIM passenger ships, works in hotels and universities in Israel, and creating backdrops for chamber theater and more.
David was the first Israeli designer to be selected as a member of the International Graphics Association (AGI).