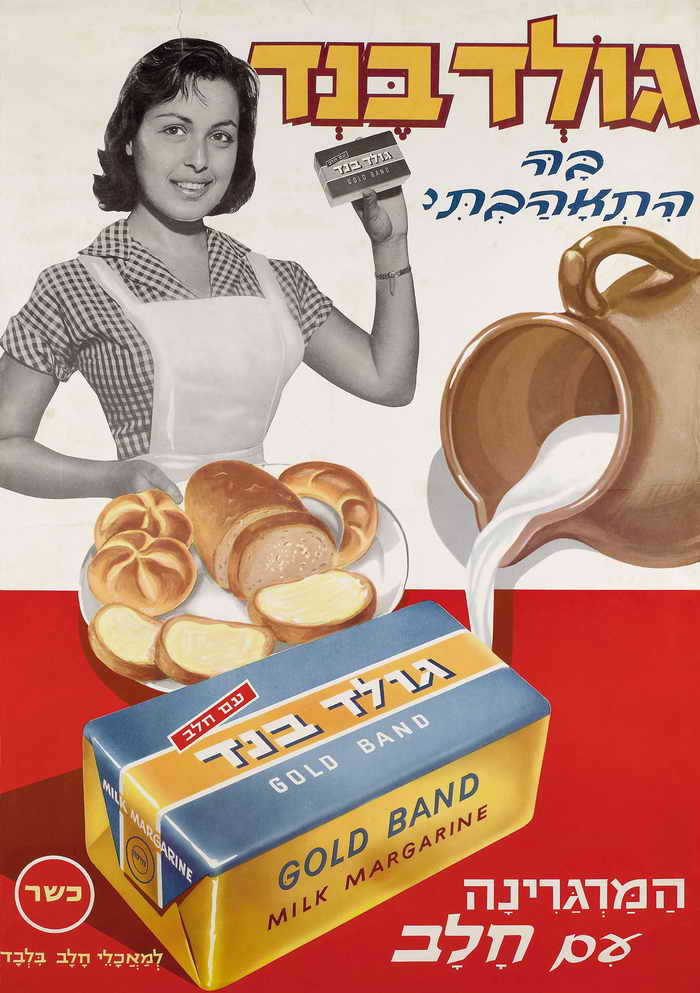 18 May

Collection of Iconic Shavuot Symbols: Poster Exhibition
As Shavuot approaches this week, excitement builds for this extraordinary Jewish holiday on the calendar.
Referred to by various names like "Shavuot," "Bikurim," and "Matan Torah," it holds a special place among the three captivating pilgrimage festivals to Jerusalem. This unique one-day celebration in Israel is filled with a delightful array of traditions that enthrall people from all walks of life.
To pay homage to the Shavuot tradition, we have curated a collection of vintage advertising posters that revolve around famous Shavuot traditions – milk products, fruits, and agriculture. Enjoy these timeless pieces and have a joyful Shavuot!
One of the most beloved traditions of Shavuot is the celebration of the country's dairy produce, justifying its moniker as "The Land of Milk and Honey." Cheesecakes, lasagnas, ice cream, quiches, and cheeseboards are all eagerly anticipated on the festive table.
Shavuot is also renowned for its celebration of Israel's agriculture. It was during this time of year that Jews would offer the first wheat harvest at the Temple in Jerusalem. Today, kibbutzim and moshavs host agricultural festivals on Shavuot, and a symbolic "offering" of Israeli produce is presented to the president of Israel in Jerusalem—a modern-day pilgrimage.
Wishing you all a joyful Shavuot!