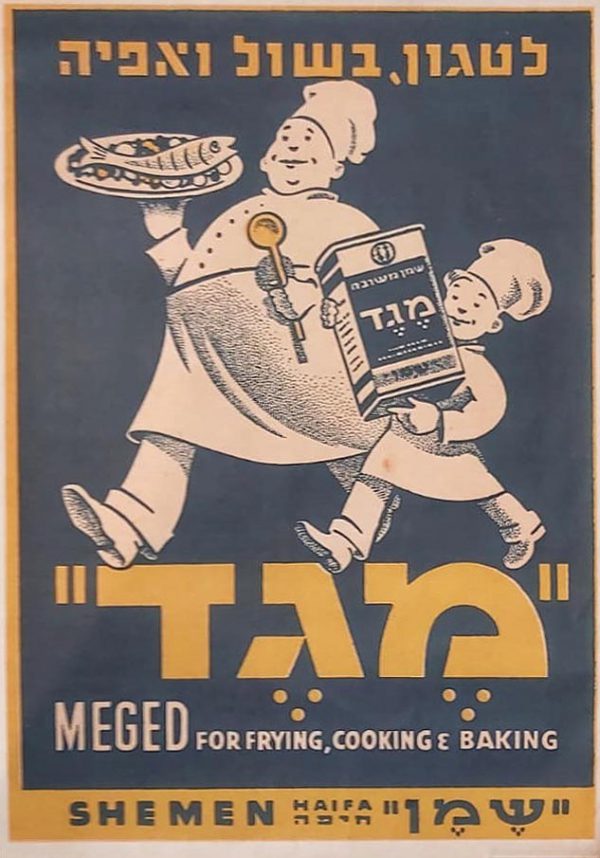 16 Feb

"Shemen" – A Dignified Industry
The "Shemen" (oil) plant was one of the pioneering industrial plants around Haifa Bay.  Shortly after its foundation, in 1906, the plant was called Atid (future) and was given the name by Ahad Aa'am.
We believe it's important to pay homage to the pioneers who realized the Zionist dream by redeeming the land and by pursuing business enterprises in the domains of advertising and industry.
In those years, the Jewish institutions focused on agriculture and couldn't see industrial growth as a lever for the future.  The Zionist Histadrut left industrial entrepreneurship pursuits
 to private capital and the bourgeoisie.
These entrepreneurs, among them Nahum Vilbush, hold an important part in Israel's revival, and the "Shemen" factory certainly has a place of honer in this Western Wall of Jewish economy in the Land of Israel before the establishment of the state.
The importance of "Shemen" is truly dramatic, economically and politically but also in an individual way. For the Hebrew community in Haifa, the plant was of extraordinary value because there was simply nothing else.
In fact, thanks to the factory that already existed in 1909, the Technion was established in Haifa. When Rupin was asked where the Technion should be built, he said, "Look where the Turkish train station and the beginning of Hebrew industry are."
The factory was one of the first to be established in the new era of Israel. It was first opened in 1905 in the area near Lod and is now called – in memory of the factory – Ben Shemen. In 1909 the factory was established in Haifa. In 1919, the entrepreneur's brothers Nahum and Moshe Vilbush with their partner, Gedalhiho Vilbushevich, founded the Shemen company. In 1922 the factory was established, and in 1924 it was inaugurated, when the person who operated the machines was the British High Commissioner, Herbert Samuel.
In 2021, after a hundred years of activity: the oil factory with the "Olive Tree", closed its doors.