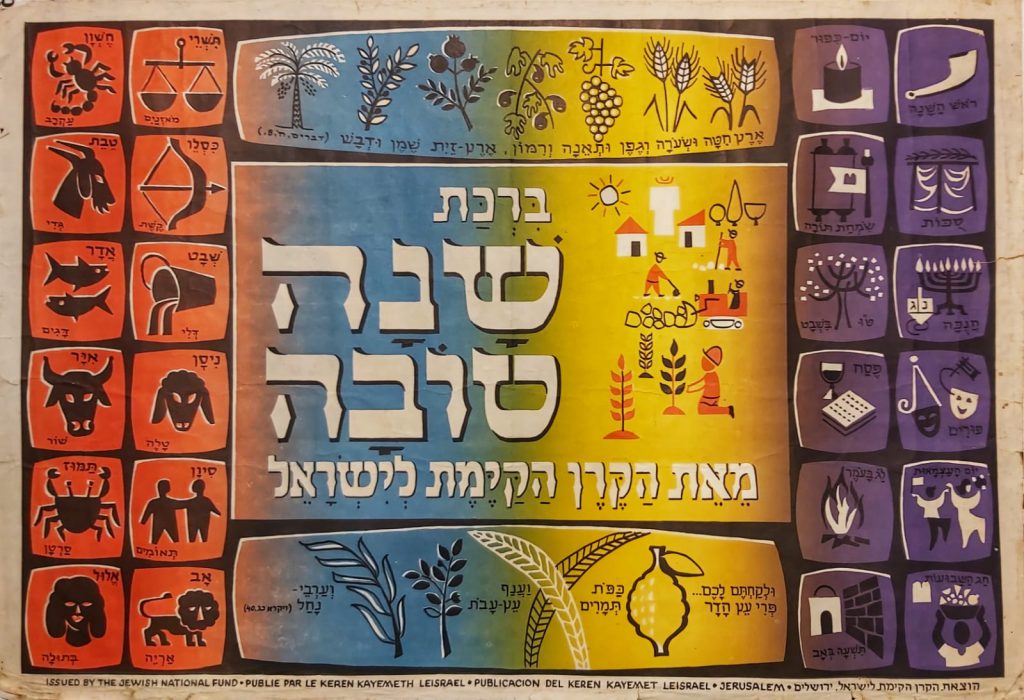 18 Sep

"SHANA TOVA" 2022 SPECIAL SALE OF JNF CHILDREN POSTERS

The Farkash gallery wishes you "Shana Tova Ve Metuka" – Happy New Year.

As we are celebrating Rosh Hashanah, the Jewish new year next week. And in honor of the beginning of the school year this month. We are pleased to present an online exhibition of rare vintage educational posters. Published by the JNF (Keren Kayemet LeIsrael) in several Languages and hung in educational institutions and kinder gardens, mostly in the sixties. They were used to teach children the Jewish tradition, holidays and values and to expose them to the landscapes of Israel.

The Jewish National Fund was founded in 1901 to buy and develop land in Ottoman Palestine for Jewish settlement. By 2007, it owned 13% of the total land in Israel. Since its inception, the JNF has planted over 240 million trees in Israel. It has also built 180 dams and reservoirs, developed 250,000 acres of land and established more than 1,000 parks.

May this one will be your happiest yet.