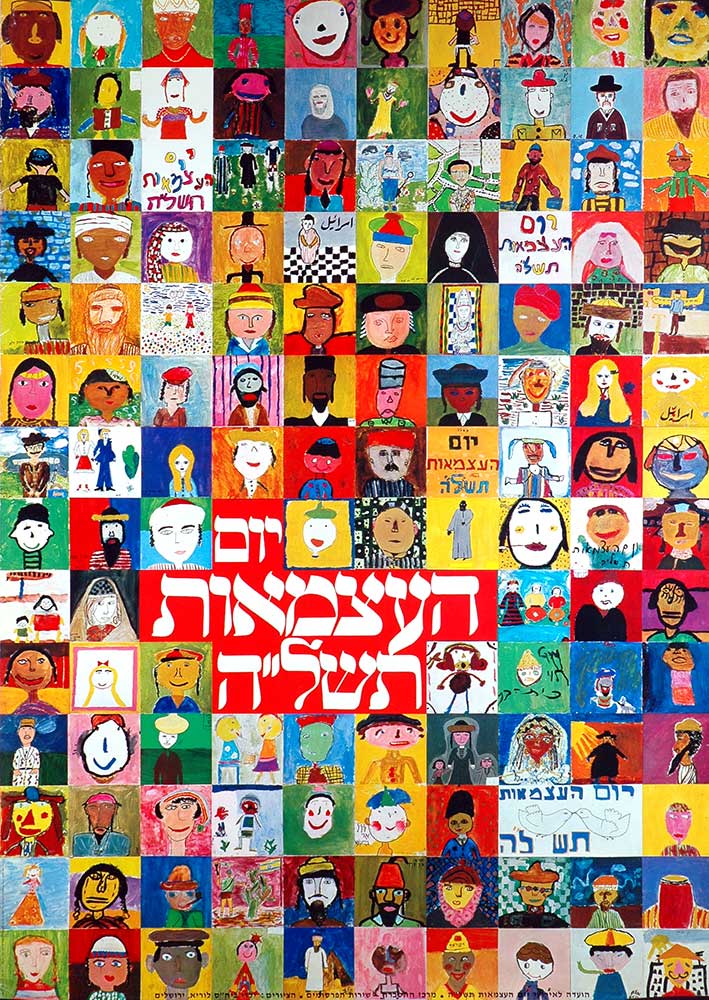 04 Apr

Israel's Independence Day Vintage Posters BIG SALE

In honor of the upcoming 73rd Independence Day of the State of Israel, The Farkash Gallery is proud to present a rare collection of Independence Day posters

The Independence Day poster is a poster that was produced every year from the year 5749-1949 (except the year 1957 ) until the year 2021 , in preparation for Independence Day, as part of the Independence Day celebrations for the state. Israel The poster was selected and produced by the Information Center of the Ministry of Culture and Sports, and the printed poster was distributed to the various educational institutions.

Each year, the Ministerial Committee on Symbols and Ceremonies first chose the central national theme of Independence Day. The theme, which accompanies the state ceremonies held that day, led by the beacon lighting ceremony and the Israel Prize ceremony, inspired the creation and design of the poster, as well as the selection of the 12 beacons at the main ceremony on Mount Herzl. For example, the declaration of the 66th Independence Day of the State of Israel represents motifs inspired by the theme chosen that year: "Women's Time", for the empowerment of women in Israel. The poster symbolically reflects the theme and is used throughout the holiday, from the closing of Remembrance Day events on Mount Herzl to the eve of Independence Day, national texts and state events. The Independence Day poster plays a prominent role as a motif in the ceremonies, and has a central presence and significance in its message. It is intended to represent in an original way the values ​​of the country as well as the elation that characterizes Independence Day.

On each poster appeared the caption "x for Israel's independence" (x represents the number of years of independence for the state) or "Independence Day y" (y represents the year of production of the declaration for Independence Day according to the Hebrew calendar). Over the years, the posters have been designed by well-known Israeli designers, such as Paul Kor, Ziona Shemshi, David Tartakover, Dan Reisinger and others.
---